WHY HIRE A ROOFING CONSULTANT?
FOR SECURITY, SAVINGS, SATISFACTION
It doesn't cost, but it pays to use our service...
Century service is unique. A complete roofing service company made up of roofing exerts who have had years of experience in every phase of the roofing industry. Specifiers, design and architects, consultants... our staff of experts knows what it takes.
When it's your residence, TRUST Century
For over 30 years, Century has been working with property managers, townhome associations, and condominium associations to address their roofing needs. You can be assured that Century has the knowledge and experience that your roofing project requires.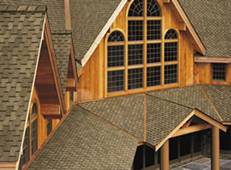 No matter the roof...
From shingles to shakes, Century has covered the country with quality materials and quality installations.
Let Century be Your Eyes On The Roof.
CONDOMINIUMS
We Solve Roof Problems!
Email Us